July 2, 2019
Free Legal Workshop for Aspiring Entrepreneurs and Small Business Owners - July 18th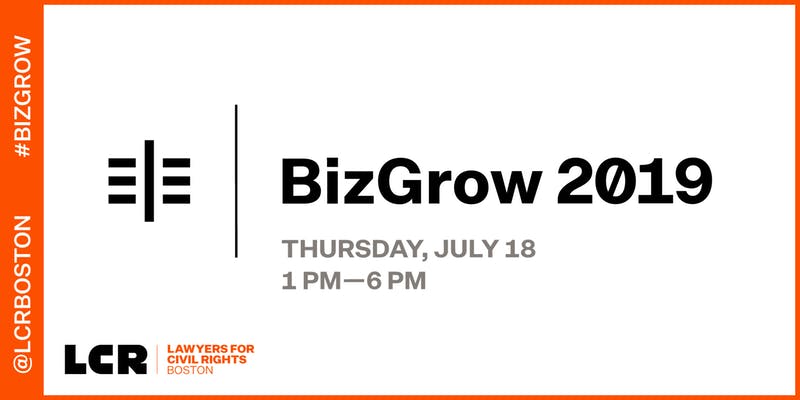 The Lawyers for Civil Rights (LCR) is hosting a free groundbreaking event designed to connect aspiring entrepreneurs and small business owners with free legal and business support. BizGrow 2019 will feature a team of volunteer attorneys from Boston's top law firms to:
Provide free one-on-one legal consultations to small business owners to discuss legal questions and concerns regarding their small businesses
Lead workshops on legal topics such as entity formation, tax, intellectual property, employment, leases, and contracts
Refer small business owners to pro bono organizations for ongoing legal assistance
The event will take place on Thursday, July 18th from 1PM-6PM at Suffolk Law School (120 Tremont Street, Boston, MA 02108). Attendees may join for the whole day or just part of the day. Attendees are encouraged to register here.
If you are unable to attend the event and are seeking legal advice or representation for a business-related matter, contact the Boston Bar Association's Lawyer Referral Service by calling 617-742-0625, connect with an area attorney online 24/7 by clicking "Get Started" here, or by submitting an email request online today.